The Google Grid
Save for later
Reblog
"Don't be evil", they said.
Back in my schooldays, the Internet was all the hype. And it's in its golden age, as some may say. That's when Youtube was still the platform to 'Broadcast Yourself', when MySpace died down and Facebook replaced it, and most memorably, when Google's official motto is still 'Don't be evil'.
It's quite hard to imagine actually, that how a simple search engine with a plain white background can grow into a multinational conglomerate which strives to control every aspect of our lives. And such major transformation took place in such a short period of time, in what I can only describe as utterly shocking. Maybe someone warned about it before I realized about it years later. Maybe the schoolwork distracted me from more important issues. Either way, it's straight up unbelievable.
Take a look at your surroundings. Then imagine what it's like ten years back. We didn't have the luxury of modern-day children today. Back then it was good old Nokia or any other mobile phone brands, with their brick phones & cellphones, and simple entertainment. It used to be just about making communications easier. And now here we are, everywhere we go, almost everyone holds a smartphone in their hands, even children spend their childhood with it.
In other words, people got more reliant on modern-day technology, especially the services that those big companies in Silicon Valley manage to provide – mostly free. This is where these companies gain their power & leverage in the first place.
As the saying goes: If you need not pay for the product, you're the product.
It's not to say that this post is specifically aimed at Google, but the company as a whole represented the technocrats in today's Silicon Valley perfectly. And that's where it gets really scary.
'Do the right thing'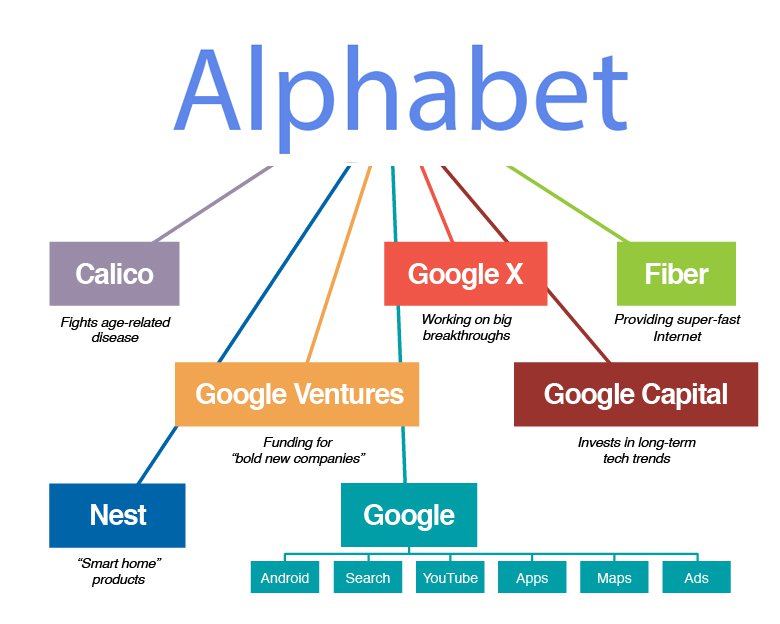 October 2, 2015. Google underwent a corporate restructuring and became a subsidiary of Alphabet Inc. Not too much of a deal, eh?
But wait, the company's motto also changed. It used to be the famous 'Don't be evil' motto. That motto is simple and reflects what Google was originally created for. Right now it's 'Do the right thing'.
What is the 'right thing' they are talking about? I'm sure everyone has different answers, and that's just the answer – the 'right thing' is very subjective, in fact vague. Even terrorists are saying that they're doing the right thing when they kill innocent people, so what gives?
Besides that, Google has also taken a stance of being in the 'Progressive' camp – which makes this motto all the more malicious. 'Progressives', in reality regressives, are a group of people who exist solely to disturb the social order. They're better known by their frequently-used term 'SJW's, or Social Justice Warriors. This umbrella term covers just about every faction you can find on the modern-day left: Feminists, Antifa, alphabet-soup identifiers and such.
Almost every company in Silicon Valley lean towards the left. Not just left, the far & radical left. They would rather lose money just so they could earn a few 'woke' points by virtue signalling. This includes deplatforming conservatives, those on the right, and just about anyone who decided to commit wrongthink.
And it all boils down to this: Shouldn't these companies be giving a fair & free platform to all voices?
Why should they care about the above question anyways, when they know they control the flow of most information? They're in control of just about everything the tentacles of technology can touch. This may include your life as well.
To see a company with such power taking a political stand, and claiming that they're 'doing the right thing', even if you're not involved (and don't want to be involved) in the culture war, the truth is that you might as well lose your right to free speech when Big Tech began to dictate what you can & cannot say.
Censorship, better defined by Google as 'moderation', is what they want & what they advocate for, because they have the power to do so, because we gave them too much power. First they'll push down anything that go against their narrative, and promote the 'Progressive' agenda that includes: Pro-abortion, gender equality, diversity, LGBTQ+ rights and more. This is our current state.
Next, when all opposition has been silenced, they will go for your personal life. You may not notice it, but you might have already experienced it. You might have seen it. A button that has been well-wired, and can be pressed at any time.
Why is the button there, you may ask. We simply gave them too much power.
How big can Google be?
Interesting question. It all started from a small search engine with a simple search bar, now there's a Google for everything it touches, and that's just products with the name Google in it.
This is exactly what this post is about – the extent of Google and the immense power it exerts over the rest of the world.
For context, Google started from a search engine that looks up links & images, to Gmail, to Google Maps, and all the other essential items during their first few years. These are to compete with other tech giants such as Yahoo & Bing in their quest for market domination.
Since then it has offered a wide variety of products & services and as one of the largest tech companies in the world it can offer more, and it will offer more.
Go to Google. Then search for their products. The results may shock you. This page may help.
It grew from 'Hey, we're offering a brand new search engine that you can freely use' to 'Hey, let's take care of every aspect of your life'. This is the last thing we wanted – companies taking control of our lives.
Below is some examples of just how ridiculously big Google has grown.
Ever wanted to search for cheap flight prices at a simpler way? Introducing Google Flights! (they offer hotels too!)
Dry of references? Maybe Google Scholar can help you!
And finally, the cherry on top – Google Home, because we deem you too incapable of taking care of your house.
Reminiscent of George Orwell's 1984, no? Smart devices, especially those that you install at home, are de facto eavesdropping equipment that you willingly purchase for so-called 'convenience'. So these big tech companies earned not just your money, but your personal info, valuable data that they can use to their advantage.
But people seem to be OK with it, or even embrace them taking more stuff under their own name. Sooner or later we have a Google brand of everything. Not just Google, but the entire Internet of Things which, you guessed it, will fall completely in the jurisdiction of Big Tech. 
Since every smartphone had a Google embedded in it, regardless of whether you actually use their product, chances are they're still there gathering data on you. Snap a photo with an Android phone, go to Google maps, and be shocked at how accurate the satellite pinpoints the location from where you took the photo. In fact, they have precise trails on your whereabouts.
Google is growing, because people have a growing reliance on the services of the company. Left unchecked, we've got ourselves a grid , one where even the government had limited control of.
And will they even admit that they're violating our privacy? Will they even admit their wrongdoings? Here's an answer: Why would they?
'Cool, let me just Google it'
In the early days of the Internet, there are numerous search engines that were competing one another for dominance. Google stood out with their unique model rejecting paid inclusion (quite the difference between then & now), and since then, they grew. In 2010, they acquired Youtube. Not a big deal until they've shown their true face when they force Youtube users to sign in using Google Plus back in 2013.
That's the biggest fuss of that year. Looking back, it might have been petty considering Google & Youtube today, but significant nonetheless.
How much are we relying on Google products? How long have we been relying on them? Can we survive without them? You might say 'yes', but the truth is, we've been in this Google Grid for a very long time (unless you live in rural areas).
Let's just say Project Veritas woke you up. Those exposures, those whistleblowers, they're shedding light on the unseen face of Google. What's next? You might not use their products, you may hate them. They don't need you too. But you still have to use them, one way or another. This is how far they've grown.
In my country, most Internet users spend 64% of their time in the cyber world watching Youtube, which is higher than the global average. Youtube is owned by Google. Feels like they're unavoidable, right?
You can choose not to use them, but far too many people would want the convenience they provide. Never has a survey been made this easy with the help of Google Forms. Never has file sharing been better when Google Drive became a thing. Why other mail services when Gmail is super easy to use?
Even my applications have to pass through Google. Or else Facebook, which I rarely use. But rarely using it doesn't mean that you disconnected them from your life, or halted them from knowing more about you – Let's be honest, you might keep your account as a spare account in case people want to contact you through these Big Tech services for more official matters.
Google as well as most of Silicon Valley's big names are so deeply integrated into our everyday lives, there's no way we can simply root it out. Youtube has become a staple of our entertainment, so while you may not use Google or anything with the name 'Google' in it, you still have to use Youtube – which is a product of Google.
If you happen to live in a city, tough luck cutting off Google. An Indian journalist tried to cut off Google completely for a week and this is the result.
To quote some of the text: 'We use Google services and applications in almost every fibre of our life.'
Also, 'You can remove Google from almost every part of your life quite successfully but YouTube is irreplaceable…YouTube simply has no alternative. And life without YouTube in 2017 is almost unimaginable.'
But even if you break away from the Google Grid, others may not, which gave Google even more power. Children even got in touch with Youtube since young, a plethora of kiddie videos on demand, with parents giving them smartphones for entertainment. At least that's what parents in my side of the world are doing.
Lest we not forget, the trend towards a cashless society favors the push of having an app for everything. And most of these app will be either in the Apple Store or the Google Play Store. Guess who's got the bigger controls?
Google Hire – Yes you've read it right
Companies have been using & utilizing Google's services for ages now, and you would think that stops with AdSense. Now they've made a product that simply displays their quest for ridiculous amount of power (as if they hadn't enough) – Google Hire.
Increasing human reliance on AI technology will work out both ways. Foxconn applies AI technology & advanced robotics on their manufacturing plants, which partially replaced the slave labor & improved the amount of output of the Apple products – Yes, those products that the Democratic Socialists in America just so happen to use. AI development in China is booming at a pace that people began speculating the types of jobs that would be phased out by AI in the coming decade. 
But given Google's stance on 'progressivism', an ideology that's spreading like cancer globally, do you really think they will develop the product as a free & fair tool? As if the James D'amore event aren't telling enough, now we have Project Veritas and their expose on Google Inc – with their agenda of preventing another Trump situation from happening again in 2020.
So what can a company do to fight for 'social justice', or in their words, 'do the right thing'? What happens when a company is deeply entrenched in political correctness? They want their products to match their voice too.
If you're a hiring manager, or head of HR department, would you entrust half of your work to a product made by an ideologically-driven company?
AI don't code themselves. Humans code them. And the AI reflects the humans who ordered the codes. And such, this list is born:
With Project Veritas it became clear as day as to what Google actually does with their AI and the whole 'Machine Learning Fairness' thing. Their department of 'Responsible Innovation' focuses on coding the AI to promote their political agenda, by all means, with the endgame being to affect the public's consciousness, shape their opinion, and ultimately turn them into obedient sheep whose over-reliant to the Google Grid (and Big Tech as a whole), who will never challenge the narrative political correctness.
Based on their current situation, let's say there's a position for the head of a marketing department. You're the hiring manager. Now evaluate, using Google's current stance, the probability of the following situations: Will the topmost result be a lesbian women of color with a degree in Women's Studies? Will the straight male with years of marketing experience be slightly pushed down?
People always said that the SJW community sticks together. This seems to be too true. Maybe it's widely known that graduates of Gender Studies & Women's Studies are unable to get a good job or be given high pay. Everyone knows that they'll end up as Starbucks baristas serving soy latte to their comrades (or Burger King for milkshakes). With this service used by businesses that didn't know any better about the bigger picture, now those lefties will be going places simply because Google's AI promotes them so.
Here is where these people show their true colors: Recruiting based on diversity ahead of qualifications, to meet their virtue signalling goals & create an echo chamber instead of a meritocracy. Now, there's a bot to do just that.
Again, just SJWs helping one another out. Their ultimate goal is to take control of businesses and pretty much every aspect of our life, as they became the majority, the persons in positions. That's when they'll single us out.
Also, should these people come into power, the 'Democratic Socialists' who worship Lenin from their Macbooks, what Google Hire can do is to assign you a job (you can't choose it, the technocrats will choose it for you). You wanted to be a musician? Too bad, Field 10-B lacked a farmer, and the algorithm had assigned you to take the job.
AdSense, sensing hate speech & your daily life
The above ad is shown in thecollegefix.com, and there it is, Google.
Nearly every ad you see on the Internet will be a sight of AdSense – Google's app for advertisements.
What makes AdSense relevant & their rise to be the number 1 pick among advertisers, is the algorithm responsible for it. The AI determines an ad based on the content of the webpage. This is demonstrated in the AdSense ad above, which is relevant to the content of the site (obviously shown in the domain name, duh).
But what happens if the AI isn't just the web crawler that eats off your cookies?
It is widely known that Google picks up your everyday conversations if you just so happen to have a smartphone nearby. Based on the data gathered, they will customize advertisements shown based on your personal preferences (aka. We have a complete data on you, and your personal life, and we'll show you what you want).
For example, you have a conversation about renting an office space, even though it's just an initial thought and that you didn't pour any effort into searching it beforehand. Then there comes Google, through your smartphone, and via AdSense, they determine that the next 10 advertisements you'd see on some webpage would be about office space rental.
Frankly you don't even need to talk. Where you walk, they will pick up your trail, and will show you relevant ads. Take your smartphone with you, and walk into a fast food chain. Don't use it though. Eat a meal there. Walk out. Open your browser after a few hours. There's a great chance that you'd get ads related to that fast food chain or similar businesses.
AdSense generated so much revenue for Google & businesses, that it slowly became an integral part of a website unless it's an official business website.  This simple reliance on a sole source of placing ads had given Google all the power they lust for. Youtube is the best example of all. Notice how Youtubers who practiced wrongthink or went against the narrative are treated? Besides being shadow banned, they will receive less ads on their videos, in return generating them less or even no money at all.
If the AI detected 'hate speech' on a website, expect no ads or less ads from AdSense. This can be damaging to individual website owners or a small, independent company, who rely much of their online income from ad revenue, which in return correlates to the traffic they receive. Thus, AdSense could be used as a weapon against any website they deem 'inappropriate', to cut down the income these websites make, and to silence any opposition, in addition to being pushed down in search results by Google via PageRanking.
If your company did not follow their narrative, expect Google to want to terminate their business relation with you, as it has happened to Breitbart. This means, you will receive no ads, or your ads won't spread. In this cyber age where everything is going digital, an online advertisement is as crucial to a business's success as traditional marketing, and there they are, controlling most of the Internet's advertisements.
Simply put: They can cut your air supply off anytime if you don't obey to them, as they already have the tube. Good luck running a company.
Oh, and if you just so happen to develop an app for your company, one second of wrongthink and they have to power to suspend your app.
Welcome to the new age, where everything is going digital, and Google is somehow the biggest company of all. You will need them, even if you don't like them. Even if there's a competitor, what good will they bring if the masses are too comfortable with the Google Grid that they're in?
A cashless society
We used to pay in cash. I grew up getting used to having cash. Right now there's no need for cold hard currency as going cashless is the hottest trend in town. Sounds very convenient, right? Just take your phone out, snap a photo of the QR code, and pay using your e-Wallet app. Most of it can be downloaded from, you guess it, Google Play Store. In fact Android OS belongs to Google. The alternative is Apple with their Apple Store. Yeah, just these two big names.
First there's banks, with their debit & credit cards. Then there's online accounts. At least, in my schooldays, money going digital isn't so much of a hype as it is today. With smartphones however, now Big Tech thought of a brilliant way to merge our personal wealth to their grid. The answer is: E-Wallets.
Here it's heavily advertised as user-friendly, super convenient, low risk, high security, just all the promises that sounded so sweet to whoever's hearing it.
But think about it: Your personal wealth will be nothing more than mere numbers in some random secured servers. That is, digits you can alter if you have the power to. And guess which entity has that power? Certainly not you.
This, the numbers that you see, are your hard work. The time & energy spent in order to secure funds for rent, food, bills, etc. Back then it's just cash or check, now it's merely digits in a server.
Based on the direction that these big tech companies are heading today, along with the major banks & financial institutions that love to virtue-signal so much, do you really think those who did wrongthink & aren't a part of their echo chamber will stand a chance?
The hidden threat is very real. Chase Bank had already suspended accounts linked to what they claim as 'hate speech'. Twitter just went radical left with their trigger-happy banhammer on conservatives & anyone who disagree with their political agenda. Facebook is no different either. But Google, they have more power in Silicon Valley. They control the search results, they control the news feed, they control the whole flow of information.
If there's anything to infer from the paragraph above, it's that if we wake up in a cashless society where our money is in their hands (as we willingly gave them our money through these e-Wallet apps), anyone who isn't following their 'progressive' tune will have a great chance of getting their e-Wallet account suspended, their wealth frozen, and where everyone won't accept cold hard currency as a valid form of payment, things would turn drastically worse for them.
There's a saying for this: Choking off someone financially.
These group of people – if they live in the city –  they won't be able to pay their rent, bills, or buy food; they'll be cut off from all services which require cash which is just about anything in the city. A more literal form of 'Left for Dead'.
Yes, Big Tech had grown to such an extent that they would want total control of your wealth now. And if a search engine as Google can be a God of Wealth atop a pile of your cash, and Facebook with their new 'Libra' cryptocurrency project, what's stopping them from getting more & more? Especially when we've unsuspectingly gave them too much power already. Now, we had to rely on them. And they get even more power from this.
To get a clear insight of what's in store, look no further than China. They have a group of people known as the 'Laolai', basically, people with low Social Credit Scores, who defaulted on a loan or said the wrong things about the Communist government. They receive harsher treatment from all aspects of life, unable to board flights, unable to use their e-Wallet app among many other shadow blockades the Chinese government had imposed on them.
In a pretty much dystopian future that I'm not a big fan of, it is us who go against the 'progressive' agenda that will be the 'Laolai' – rejected by society, ejected from the system, and left on our own.
Furthermore, since technology runs on electricity, have these people not known what is to be expected if the power grid goes down? You have your smartphone, you don't have the Internet connection. And you're stuck at a restaurant unable to pay your bills. All because you didn't bring cash, lest they discourage you from using the physical ka-ching.
A tool for shaping governments
Given the recent Project Veritas expose on Google that they vowed to prevent the next Trump situation in 2020, it's safe to say that they had amassed & in possession a power far greater than governments.
Because they're in control of search results, naturally they'll use it to bump up favorable candidates while pushing down unfavorable ones. Whoever supports their political narrative (more illegal immigration for example) gets a boost in page rankings, along with the burial of news which had the dirt on them, and those who oppose it, will receive the complete opposite treatment. They also wield as much power when it comes to issues, such as abortion. By shaping the page results to their liking, they get to form an unconscious bias within the unsuspecting public, and silently mold their opinion into the narrative they want to push.
Google knew it had this power, simply because to many, they as a whole are too important. When Project Veritas came out, it's a big deal in Western nations as they realized Google has the power to interfere & tilt the election into their liking.
"But why do you care about America so much? This is their election, their matter, not us."
Yes, why should I care. It's not my country anyways, right? But wait. If Google has had the power to directly influence the outcome of the US elections, and indirectly shape the government of the most powerful nation on Earth, what's stopping Google from interfering in other countries' elections & political landscapes to match their agenda (like getting 'progressives' elected, for example). In fact, they have already did it in Ireland, where pro-life search terms was suppressed during the referendum for the legalization of abortion.
They have, and knew they owned the tool for shaping governments in a silent & subconscious way. It's not just the States, every country's sovereignty is at risk provided they have a functioning democracy.
To break up Google & Big Tech is a hard task, since too many people are comfortable with being the obedient slaves of the Google & Silicon Valley Grid. In fact, since we gave them power, we are stuck in the grid too. Going rural is the only way out… but technology spreads eventually.
Curiously, in China, the government is in direct & absolute control of their own tech companies, shaping the public opinion to their liking. The Great Firewall of China and the Big Brother Xi have managed to seal off the Hong Kong demonstrations completely in the mainland. No Chinaman would know about it, or if they do, those protesters would be simply labelled – by the will of the government – as street thugs disrupting the social order.
Elsewhere, it is the tech companies that seemed to control governments, in a new era of technocracy which we willingly allowed and left no eyes opened on. Funny how there's always polar opposites of things.
Silicon Valley companies love Communist China, and these are the people in control of your daily life one way or another. They work with the communist government in order to get access to the huge users that they could be mining data from – in other words, pandering for access. But isn't the trade war a thing? Nope – Google legit develop AI programs for the Chinese military (this makes Firefly look like a petty issue).
Learn to code
You may think of this infamous meme as the perfect way to trigger sacked journalists – or activists, I shall say.
2019 has been a pretty spicy year for Google so far, especially with Project Veritas spilling those beans, it is likely that in the upcoming contract the company would force employees & newcomers to sign a document stating they they would not leak any internal documents or policies to the public. This is total damage control in such a crucial year as 2020.
But this is Google – or rather, Silicon Valley. These are tech companies and a sizable number of the employees should know some degree of programming if not well versed at it, specifically a huge reputable company as Google. So those SJWs in Google might just happen to be NPCs who knew how to code. (unless they work at departments like admin or PR)
And this is true. While many take part in enraging these lefties, some of them may take the advice seriously and pick up a skill in programming. These people will then join the ranks of these big companies based on their opinions, if they managed to survive the first round of eliminating skillful applicants for less skillful ones based on diversity requirements. Then the higher-ups will phase out engineers who plan on exposing the company or are not in tune with the company's narrative. Conservative employees in Twitter are already living in fear, while Google promotes women more than men, give them higher pay, host 'women-only' meetings and even organize protests typical of the SJWs.
Such NPCs who knew how to code, will be perfect manpower to replenish the empty ranks that these tech companies just purged. They will mentor other comrades, and there it began, the slow takeover of the company's core. They will train AI to be bias, they will create algorithms to detect 'hate speech' and ban them & their users. They will create products that tilt towards them. But sitting at the top of the chain will be the few technocrats who have successfully established discreet rule over nations where they have influence in.
The only solution is to break up Big Tech companies, and allow for more smaller companies to create competition. Any form of government regulation is just as bad as letting Big Tech to control our lives, because then we would have swung from Commiefornia to China. By creating more competition, big tech companies may lose the total power that they have amassed, in return reducing their influence & their control over our lives.
However, damage has been done. We're so reliant on technology now. Instead of telling everyone to go back, why not tell everyone to create more competition in the tech market. A great variety of E-Wallet apps to choose from along with constant reliance on physical currencies may reduce the probability of these companies to exert their authoritative power onto our personal wealth. Unless they bond together & stick together, in which the public may have to keep an eye on in the first place.
DEMOCRATIZING NEWS!
Be part of something bigger! Linkyou is the News Platform Edited and Curated by people like You. We are policially unaligned, so, you will definitely have your say on our sites. Linkyou allows you complete anonymity by not recording any and all IP addresses. Frankly, you don't even need an email address to sign up.
Winged_Hussars