Bad Advice?
Save for later
Reblog
How feminism and not understanding marriage and female hyper-gamy led to the rise of the alt-right. 
Listening to Professor Peterson, I sense a lot of wistful naivete on his part, about marriage in modern life. He likes being married, thinks everyone should be like him and still clings to a romantic notion of it, while completely misreading the past few decades and it's effect, in my opinion. Let me try to make sense of it: 
Only the upper classes in America are getting married. In some ways, marriage is actually pretty simple. What is absolutely necessary for a successful for marriage is money….especially the man earning a lot more of it, than the woman. Sure trust is important, which Dr. Peterson mentioned, but if a man has no money, the women are just not interested. Period. Professor Peterson's comments are meant only for the upper classes. His comments assume a highly successful young man has a lot of money and has just got married to a girl from the upper classes. Most people of most classes would laugh at Dr. Peterson's advice because it is from a different world than ordinary American experience every day now.
https://www.cbsnews.com/news/who-gets-married-today-the-rich-and-educated/
Also: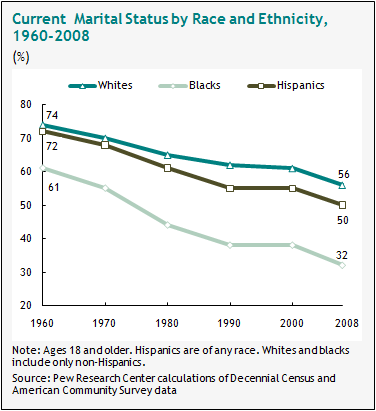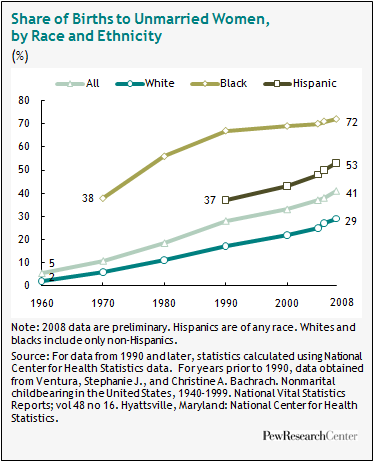 Dr. Peterson should understand that marriage as he has known it, it is finished, as a social institution, for most of the population in America. Surely he must have figured this out by now? I wonder….Surely if he is giving this advice to the general population, he does so in jest? He can't be serious. His advice is intended for a general audience, as if everyone can follow his social script and have a happy life. I beg to differ. Surely he knows the only people getting married now are upper classes? This is something called "a fact". It is fairly commonly known now. Is Dr. Peterson so much living in an upper-class bubble that he doesn't yet realize this?
https://www.pewsocialtrends.org/2010/11/18/ii-overview/
https://www.pewsocialtrends.org/2010/11/18/the-decline-of-marriage-and-rise-of-new-families/

In some ways, the reason marriage is finished, is quite simple: feminism and hyper-gamy. How so? Women earn their own money now. Women won't marry you, unless you as a man earn more than her, unless you earn enough to support her and make up for the income she won't make, if she has children and is financially dependent on you while she is married and raising children. Again, "facts". The only men now capable of that financial feat are upper class men, of Dr. Peterson's class. Marrying a man from the upper classes satisfies a woman's hyper-gamous instincts. She gets to marry up. She is taken care of. She can work if she wants, not work if she wants.

Upper class married women have 3 Choices:
1-work full time
2-work part time
3-have her husband financially support her

Upper class married men also have 3 Choices:
1-work full time
2-work full time
3-work full time

You see? We are 'equal'…
It's well known from Google engineer's data that in online dating sites 80% of women are chasing the top 20% of men… and that same Google data says that women rate 80% of men as "below average"…meaning 80% of men today are judged by women as having not enough status, to impress her. For those readers burdened by a familiarity with maths and logic, bear in mind maths and logic were never the forte of most feminists. That fact explains how 80% of men can be judged by women as being "below average"…lol…Most men now don't have enough status…. for women to consider marrying them. So don't even think about getting married if you are in the bottom 80% of men. Forget it, Bucko. Your life is over, as far as marriage prospects are concerned. You didn't grow up in Dr. Peterson's era, so his social rules don't apply to you. It's a different world now. A feminist world. For men in the bottom 80%. feminism has ended your prospects of marriage. The bottom 80% of men are now effectively Incels, as far as women and marriage is concerned. That's the logical outcome of feminism.
Young men who are not stabilized with family and children tend to be radicalized over time. The left keeps mentioning that the internet is radicalizing young men, they are rejecting the left. Well, na da….Boneheads…..It should be interesting to see the growth of the alt-right over the coming decades, as new generations of young men realize their elites and feminists sold them out, ended the America where they can have decent lives. It should be interesting to see if the elites like Jordan Peterson finally figures out feminism is absolute poison and turns on it. Is he honest enough for that? Brave enough to speak the truth? Of will he retreat from fully answering the questions on Enforced Monogamy? Will Dr. Peterson ever really catch on it is feminism that is ruining North America?….and generating the alt-right???
That notion of economic equality between the sexes being a reasonable social and economic goal, is of course a laughable feminist fairy tale. Why so? Why won't it work? The truth is, it's not what women want. Men don't mind women earning as much as they do….or more money than the men do. Then who minds? Women mind. They mind, very very much. Women require men to have higher status than the prospective individual woman has. Please don't blame women for this. It's how they are wired by nature. If those conditions happen, of men being dominant over women economically and in other ways, then women are interested in marriage. That common female fact means, in order to have a functioning society going into the future, it means establishing an economic system where women do not compete with men, during their 20s….giving young men a considerable leg up over women, so that they will be of interest to young women. In other words, the complete opposite of our current economic system. It turns out: If women compete with men in economics during their 20s, then we will achieve economic parity between the sexes, in which case mate selection and marriage collapse, ending the society. That's what we are in the middle of, right now. Everyone understands this apparently, except the elites. The elites suffer from the "I'm alright, Jack, so everything must be fine" syndrome.
Why such a short window to social collapse? Because as Stefan Molyneux has pointed out in his famous tweet which got him hated by feminists, it turns out the scientific fact is, by the time a woman is 30, a full 90% of her eggs are dead. But of course feminism believes "science is a social construct"….so don't expect these feminist ignoramuses to respond positively and intelligently to these facts. But for men like Professor Peterson, I expect a lot more.
Professor Peterson himself says something similar to my observations on female hyper-gamy, in many of his online videos. He outlines the evolutionary roots of female hyper-gamy. He more than anyone, should have figured this out, years ago. Dr. Peterson says women prefer men who are about 4 years older than they are, and are higher in economic status than the woman. But of course, Dr. Peterson! And that scientific fact of course, it implies setting up our social and economic system in such a way, that men are quite dominant over women….and economically privileged over women, who have very short fertility windows in which to reproduce the population…..or else the population is replaced by an outside population, as is currently happening. In other words, we need to bring in Opposite World, to our Feminist World…which we now have, "in the current year." That's the only way to save what is left of America. Perhaps Dr. Peterson knows full well what he is implying in his comments on hyper-gamy, perhaps he is ignorant of it's practical outcomes, or perhaps he is a sly old sexist who thinks the public isn't ready for this obvious truth…. and so maybe there is some hope for him. I have no idea, which it is.

But what I do know is this: Women like to "marry up". Women never "marry down"….everyone knows that, except feminists, apparently. Feminists are on the Intellectual Short Bus, when it comes to gender and economic reality. Women requiring men to out-earn the women? Have more status than women? That's basic textbook hyper-gamy 101….Except: feminism didn't get the Memo….So: In the current culture, in the current year, to quote the young feminist airhead running Canada, women now work and live at cross-purposes to their genetic wiring when it comes to mate selection, thanks to feminism. That effectively destroys the lifetime marriage and happiness prospects of 80% of women as well as men, for those familiar with maths and logic. Cultures that organize at cross purposes to their genetic wiring don't last long, as nature has little patience for that level of biological stupidity. The alt-right blames the "Jews" and "too much immigration" for the end of white America. The truth is, feminism ends white America, so get your villains straight, please. Co-villains in ending white America are the white corporate elites….mostly white Christian males… who convinced women to abort their children and who supported feminism since it's inception. They did so of course because a woman who aborts her children is a good little corporate slave. Having killed her child, she is unencumbered by her biology and is free to devote herself to her corporate masters, to increase their profits. Sixty million aborted babies later, far surpassing Hitler in genocide, they still have not caught on, that they are evil. These dumb corporate capitalist monkeys have worked with feminists to promote policies that ended white America, and ended marriage as a  social byproduct of their social engineering efforts. Then they complain about the rise of the alt-right….having caused the rise of it themselves. Well done, useful idiots….

Given that women are now directly economically competing with men, this new feminist economic situation raises a woman's marriage standards over time, which on a practical mate selection level, this basic feminine fact just eliminates more and more men over time…including likely you the reader. That's why marriage is dead…for most people in advanced countries. Most of the people currently married, got married a long time ago. They no longer breed. They will die off in time and younger people are not getting married in sufficient numbers to continue marriage as a lifetime institution. Mind you, a distinction is necessary: Women economically competing with men doesn't end marriage for everyone. No, not for everyone. No, the elites are doing just fine, on the marriage front. Women economically competing with men only ends marriage for the bottom 80% of men and women. The top 20% do just fine, on marriage….because those men have all the money. And money is what women want. Women economically competing with men doesn't end marriage. It only ends marriage, for the bottom 80% of the population. As the elites are myopically blind and generally selfish and callous, for most of them, this fact is of little consequence to their lives, so most don't even notice it. It's the same crowd that runs America, shipped the jobs overseas, destroyed the American middle class, causing the country to elect Donald Trump. In other words the brain dead political elite…both Democrat and Republican… that runs America. They have great lives so they don't realize what is going on, if they could be bothered at all, thinking about it: Elite women benefit under feminism, so they could not give a tinker's damn if it destroys the economy and much of the social fabric…..destroying white America in the process. After all: We must end White Privilege. Their daughters are trained in such stupidity, by elite universities now. So feminism and female hyper-gamy has changed marriage economics so much so, that it is destroying marriage prospects for most of the population….including women, since they desire marriage. While this is happening, the elites hit the snooze button and go back to sleep.

I'll assume for a minute that Dr. Peterson does not realize this…though this assumption is difficult to believe, given his very high level of intelligence and interest in the subject. So, based on that naive assumption, I'll say this: It's amazing the elite hasn't caught on yet about the relationship between feminism, economics and marriage and the larger social breakdown and ending of white America. Perhaps they know and don't care. Or maybe their elite white male privilege blinds them to this obvious fact, which most ordinary people by now can see as plainly as the nose on their faces.
So most of this Dr. Peterson marriage advice on his video comments, while obviously true, is mostly irrelevant to most of the population. What is marriage about? Trust? Sure. Compatibility? Sure. Sexual Attraction? Sure. A common view on children? Sure. Dr. Peterson is right about all that….and more. But mostly, what is marriage about?: It's about the money, honey. I wish Dr. Peterson were a bit more honest and forthright about that central fact. Money is the cornerstone to marriage. Without enough of it, in the proper hands, marriage as an institution simply falls apart…as it is doing, right before our very eyes, for most people. For anyone with any doubts that marriage is all about money, a quick stop at divorce court will remove the illusions from your eyes. Still the elites have not caught on. Dr. Peterson as a noted Biblical scholar would appreciate this verse: "Though seeing, they do not see; though hearing, they do not hear or understand."

Dr. Peterson's video advice on marriage is given under the assumption that lots of money is around, the male makes most of it, so the woman' wants to marry him in the first place. This is less and less socially common, because American women under 35 now out-earn American men under 35….so his advice is perfectly fine, if the year is 1959, if Betty Friedan has not yet gotten around to writing The Feminist Mystique yet, if World War II is a very recent memory, if there are lots of WWII vets in your neighborhood, if Second Wave Feminism is a long way off into the future, never mind the social debauchery of Third and Fourth Wave Feminism, which is decades and decades away. If that is all true, then "clean your room", is good advice. Now? Not so much. Clean your room slave? How about: Don't be a slave? ….For Dr. Peterson's advice to apply to most Americans, this also must be true: The Hollywood producers behind the brand new TV show "Leave it to Beaver" have just made a pilot for it's eventually successful sit-com, showing a successful middle class marriage in the 1950s. Dear old Dad was sort of in charge back then. He was respected. After all, Dad had just defeated Hitler. Men were men, they had not devolved into Soy Boys. It was the era of Uncle Miltie. Also: Color TV is not yet out, but black and white TV are doing just fine and "talkies" was something your grandparents talked of frequently. That must also be true, for Dr. Peterson's advice to have relevant currency. I'm pretty old. I remember that world, with faint nostalgia. Back then, the social rules actually worked and most people still got married….You can stop laughing any time now: The economic and social assumptions of that era are of course long gone, but the elites still thinks those rules apply to the rest of us. If you will just "clean your room", your life will turn out fine, say the elites. I say: Guess again, Bucko……Happy Days was only a TV show. Not real.

Dr. Peterson makes it seem like marriage is a monumental chore, even for the upper class elites, like himself. Question: Then why would anyone, including elite men, want to get married? Do you as a man want to pick up the biggest load you can, for a woman and then carry it for her? That's what you will be doing. If you drop that load at any point, the courts will whip you and tell you to pick that load up, again slave. And the courts will tell you, that load will be yours, for a lifetime. Is that really what you want? All I can say is, we need to give up the notion of lifetime marriage. At best, marriage slave-contracts should be short term, expire on their own. Lifetime marriage, it is bunk, meant for a different time, before radical feminism, before the modern economy allowed women to have their own careers and money, which only raises their standards…raising them, to eliminate most men. This dialogue from Dr. Peterson, whom I respect on many issues, it is just Dr. Phil advice, for the upper class….it's just blather. It's gyno-centric advice for male slaves. It's about being a Happy Slave….staying on the Plantation. There is nothing so dumb, as a white man who willingly becomes a slave and will fight you if you are trying to convince him, he's a slave. Dr. Peterson's advice, it has the ring of nostalgia to it, it's like watching an early Twilight Zone Episode from the 1960s in black and white TV. You half expect Rod Sterling to walk on the screen any time and tell you that you have entered the Twilight Zone….do doo do doo….do doo doo do…. Dr. Peterson's views on the institution of marriage don't apply now, to 80% of the population….who would find his advice pretty much irrelevant and quaint, as they will never get married, because modern life is not set up that way, at least not for most white people now.

Dr. Peterson makes it seem like marriage is an incredibly complicated chore, even if you have money as a man. Guess what?…IT IS…It is now an incredibly complicated chore…done by men, in the service of women. Don't bother, unless you have a preference for complicated chores and you have a lot of money, if you are male. It's not a good time to be a male, unless you want to age into the role of Rodney Dangerfield….no respect, no respect. Not a good time to be a white male, nor a white female, on the whole. The current social and economic norms are not set up for human happiness any more, especially when it comes to marriage, which used to be a bedrock beacon of social stability for most Americans, only a few decades ago. Dr. Peterson hearkens back to a quaint nostalgia of marriage of a bygone era for most people. Today? Marriage? The only winners in the marriage game today are young and pretty upper middle class women who marry the few men around who are super-achievers from good families, who have lots of help from their parents to start lives….and are naive enough not to have seen through the whole charade.
Those men are very much wanted by women and are in big demand. The women who marry them are mostly from the upper classes and these women are winning the marriage lottery. However, don't expect a shred of gratitude from these women, on this issue. Feminism has trained them that all men are awful and men are lucky to get them…you know the routine "The Patriarchy oppresses wahmen!"…. The upper class women have learned their feminist lessons well. So of course even these upper class men will have to work like hell, to keep their marriage alive, to keep her happy. And if she decides she has had enough of him, she will file for divorce. Then, but of course she will win in court, because we live in a feminist age, women have all the legal power in the court system. If that happens, the married male slave will no longer be happy and will eventually have to open his eyes, see reality, see the fact that she only married him for his money, he has no power in the relationship, he never had, his power was only an illusion, he must work to stay out of jail now, keep his ex-wife happy and in the manner to which she has become accustomed to. He must do so with a smile on his face, while being lectured about his "Male Privilege".

Our elites are deluded on marriage. Privileged delusion.

Don't worry. As a sign outside a famous German "work camp" once said: "Work will set you free"…yes indeed "Marriage will set you free". Enjoy the Decline.
DEMOCRATIZING NEWS!
Be part of something bigger! Linkyou is the News Platform Edited and Curated by people like You. We are policially unaligned, so, you will definitely have your say on our sites. Linkyou allows you complete anonymity by not recording any and all IP addresses. Frankly, you don't even need an email address to sign up.
TimBucks